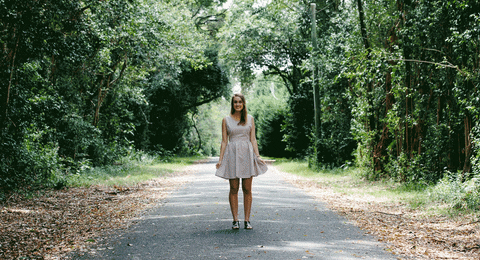 Proposal Day — a very special holiday dedicated to those fine folks who didn't get around to popping the question on Christmas, New Year's, Valentine's Day, or even President's Day — is just around the corner. The name of the day speaks for itself.
But if you're the type of person who has to wait for something called Proposal Day to get down to the business of asking someone to spend a lifetime with you, and plan on taking advantage of the March 20 holiday to propose, you probably want to make a pretty grand gesture. Maybe even the kind of gesture that will make you two lovebirds famous on the internet.
Below, we've outlined some tips for proposing in big, bold fashion — and possibly becoming a viral sensation.
1. Propose via choreographed group dance, preferably in a very public place
https://www.youtube.com/watch?v=l4HpWQmEXrM
People love watching choreographed dances on the internet, and people love declarations of love. Combine these two factors and you, too, could have 11 million page views on your YouTube proposal video.
2. Propose via an incredibly sophisticated and complicated art project — and film your beloved discovering it
For instance, write and illustrate a beautiful children's book:
http://imgur.com/a/1YIkl
Or program an adorably whimsical website:
3. Rent out a sports stadium and hire an orchestra:
http://www.tmz.com/videos/0_fs2glxif/
For the record, this one is a little bit pricey. But a message on the jumbotron will not go viral.
4. Get your message on the local news. If your lover is the one announcing that news? Even better.
https://www.youtube.com/watch?v=vpVPLO_KtRM#t=14
Got a better idea? Let us know in the comments!
And one more thing: Before you attempt a viral proposal, ask yourself one critical question: Is your partner going to want that kind of attention?
Good luck!