We ran a social media contest in March to give away a pair of the new iPhone 4s and today we introduce you to the lucky winners, Norah
and her boyfriend Robbie!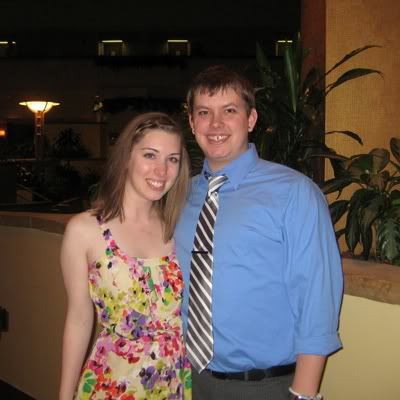 We look forward to sharing more contests with you in the near future as a thank you for all the support as Pair grows. In the meantime, let's check out Norah's story below!
How is winning the iPhones from Pair awesome, and what are you doing with your old phones?
When I entered the contest, I never expected to win the iPhones! I entered through Facebook and Twitter and then forgot about it, so I was surprised when Pair tweeted to me that I had won the contest. I think I was in shock for a moment — I called my boyfriend Robbie at work and told him that I had won. At the time when I won, we both had older iPhones, so we were excited to have the opportunity to get the new iPhone 4S. In the few weeks since we've had them, I'm already taking more photos with the improved camera, and he's loving his new phone too. We're giving our old phones to my parents so we can bring them into the 21st century and give them more ways to communicate with each other through their phones. Maybe my parents will even start using Pair!
Do you think that couples should be using Pair? If so, how do you think it could help relationships?
There are hundreds of thousands of apps out there, but not many that are targeted specifically to couples. Pair has been a fun way to keep in contact with Robbie during the day, and we've liked some of the unique features like the ability to draw pictures with each other. We're big fans of Draw Something, and Pair gives us another excuse to draw silly pictures from our iPhones. Robbie's the artist in our relationship, so his drawings are always better than mine! It was also fun that I could record a video inviting him to join Pair with me — I was able to tell him a bit about the app before he downloaded it himself.
The other thing I like about Pair is the ability to assign tasks to each other. I think that feature has the most potential to help relationships, especially for people who can be forgetful. By assigning tasks to each other, we can remind each other of important things we need to do, or even letting each other know when we're running low on milk, and we'll get alerted through the app. I can see that being useful for a lot of couples.
How has technology made it easier to communicate?
On any given day, Robbie and I are in contact with each other through text messages, email, Twitter, FaceTime — the list goes on and on. There are more ways than ever for us to communicate, whether we're having a long conversation via video or just sending a text to say hello. Technology lets us be in near-constant communication with each other without disrupting our work or the other things we're doing.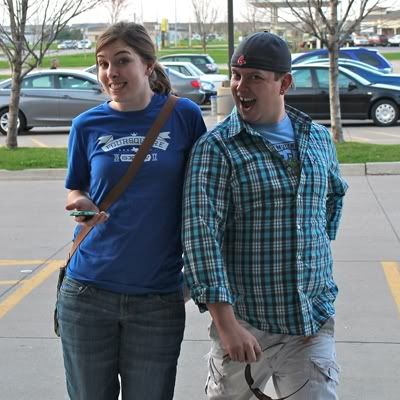 Thanks Norah for sharing your story and insights and congratulations again for winning our first contest! If your parents start using Pair, let us know and we'll give them a lesson.
We hope everyone is enjoying using the app with their partner! Stay connected with
Pair – Join us on Facebook, Twitter and Pinterest
– Team Pair