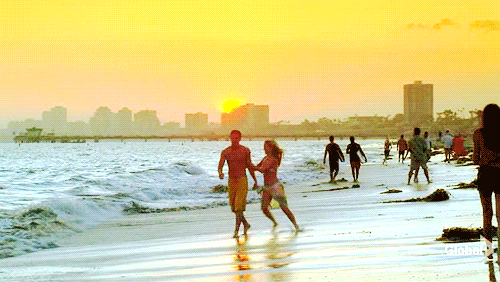 Spring break is upon us, which means that young couples all over the world will be venturing out on joint vacations — possibly their first as a couple. So how do you navigate this exciting-but-scary milestone? Here are a few tips to help you and your sweetheart through spring (or any!) vacation. 1- Don't get too ambitious with your itinerary. Traveling can be stressful, especially in a foreign country, and the last thing you want to do is spend your whole vacation bickering. For your first trip together, choose a location that's not going to involve too many activities in languages neither of you speak, lengthy mid-trip journeys (from city to city, for instance), uncomfortable housing accommodations, or otherwise stressful conditions.
2- Plan ahead.
Before you head out, find a guidebook for your destination and map out a few things you'd each like to do during the trip. This way, you'll cut back on the possibility of passive aggressive activity planning (it can happen to the best of us!) and guarantee you each get to do a few things you're interested in. Which, by the way, is a great way for you to learn more about each other!
3- Bring a book.
You might not be used to spending all your time with your lover — so don't freak out if not every single moment is jam-packed with meaningful conversation. Worried about filling those extra minutes? Bring a book for the quiet moments. You don't want to put too much pressure on your partner to entertain you.
4- Reserve some time for yourself.
This is your first vacation together, and romantic getaways are awesome, but be prepared to get a teensy bit sick of your loved one. Which, by the way, is totally normal! If you feel yourself getting a little annoyed, try to be patient and do yourself (and him or her) a favor by taking some time alone every once in awhile. One idea: Go on a walk to get yourself a coffee, and bring back a treat to share.
Are you planning a trip with your sweetheart anytime soon? Read more travel tips here, or tell us about it in the comments…. and bon voyage!